A Blog Featuring Adam Fried, CEO, Atlantic Builders, Ltd.
Posted:
January, 12, 2012 |
Categories:
Adam Fried | Atlantic Builders | Home Building Industry | New Home Building | New Home Values | Tom Schoedel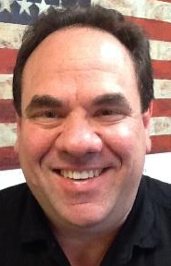 Like almost all residential developers and home builders, Atlantic Builders (and related LLCs) bought too much expensive land and lots in 2004, 2005 and early 2006. Looking back, I wish I had listened to my own instincts. I asked a room packed with large builders and bankers in 2003, after a prominent panel of economists made a presentation about the future, whether anyone thought a bubble was forming with high home and land prices. There was silence. Nobody agreed with the premise of a bubble then in that room. So I swallowed my concerns and proceeded to get seduced by the easy profits and kept buying more land and lots at ever dizzying prices. My friend Doug Janney urged me to divest from residential property as he did when he presciently sold all his lots off to K. Hovnanian in 2004. He was a rare voice then preaching doom and gloom. I wish I had listened.
Fortunately, we survived the crushing downturn for homebuilders by acting quickly to sell most of our land and lots relatively early by year end 2007. We (My partner, Tom Schoedel, is president of Atlantic Builders) took massive losses. It was the second-hardest experience in my career next to having to let go so many good people who worked on our team. We just knew by then that it was going to get worse. But it turned out to be much uglier than we imagined then. We never expected it to be five years and counting with such continued weakness in sales volume and low prices for new homes. We are one of only a few local and regional home builders still standing and luckily thriving, albeit modestly, in the Fredericksburg area.
Lessons learned from this experience are many. And most of them have been known by home builders for decades but get ignored in boom times. As Lee Evans, the post-WWII Edward Demmings of the home building industry, sagely advised, DO NOT DO STUPID THINGS THAT GREATLY INCREASE RISK."
Some of the key lessons are the following:
New home values and prices must be favorable when compared to new used" resale and foreclosure homes to achieve reasonable sales levels.
A successful homebuilder needs to focus on customer delight, efficient production, cost control, and offer homes on appealing sites in desirable communities.
Land and lots need to be carefully purchased so that owned property is ideally no more than two years ahead of anticipated sales. Atlantic Builders has returned to our pre-bubble strategy of purchasing only finished home sites (on options from developers when possible) instead of entitled land. This strategy has worked well for Ryan Homes, our most admired competitor, and the 800-pound gorilla in our marketplace.
Lot prices should ideally be no more than 20 percent of the anticipated home sales price. Home prices should be a multiple of no more than three times target customer annual income. I know of a national builder purchasing lots in a Stafford County community who projects that their lots will account for 37 percent of the home sales prices. They expect to not make profits initially but want to try to control lots and gain market share. Lee Evans words still resonate: Forget the ego drive to be the biggest builder in town. Do not sacrifice profit for more sales volume."
We keep a great team tight: fewer people great at their positions, paid well, and earning good bonuses when key metrics are achieved. We went from over 60 team members to a low of eight in 2008. Now we have just 14 people. My partner, Tom Schoedel, and I decided to keep a group of core people rather than close up as so many builders across the U.S. have done. We get along well working pretty intensely, manage to do some good in the community (such as building Homes For Our Troops), often socialize together, celebrate our successes, and create positive energy in an industry that has generally lost its mojo. It helps that we have great trade partners, many of whom have been with us since we built our first home in 1988.
Our team expects that 2012 for our company will be at best as good as 2011. We expect about the same number of new home permits will be issued in the Fredericksburg area in 2012 as this year. We expect that not much will change until after the exciting election of 2012. Our area has ridden the wave of federal government expansion since FDR for 80 years. The election will determine if that expansion will be stopped or even slowed. Our Fredericksburg area, particularly Stafford County, has been the southern edge of the best new homes market in the U.S. the past few years. That is why we have 10 public and national home builders competing in this marketplace. The intense competition is good for home buyers. I am particularly keen to see how some of the large builders who lately have bid lot prices up significantly in Stafford will perform in 2012. Let us look to see if they can achieve good sales and raise home prices. If they can, it bodes well for all of us who own property in the Fredericksburg region.
Much of the employment growth that fuels new home building here has been BRAC-related. The 2012 election will determine if defense-related spending for Homeland Security and Command and Control in particular are to be cut. Defense spending cuts may slow our growth over the next few years. Fredericksburg should still continue to grow in the medium and long term as U.S. population demographics are favorable unlike Japan, China, and European nations. Our area has a highly educated workforce that will be needed for new 21st-century jobs. I believe the quality of life here is great and attractive except for our traffic congestion, especially on I-95. I fear even the new widening and extension of I-95 into Stafford is inadequate. But we will solve our
transportation issues. The future remains bright for the Fredericksburg region. With more rooftops, eventually employment centers will develop farther south as they have already around Quantico.