A TED Talk Worth Watching
Posted:
March, 16, 2012 |
Categories:
Atlantic Builders | TED Talk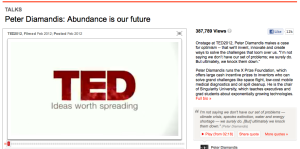 Atlantic Builders CEO Adam Fried has something worthwhile to share!
"I found this TED Talk by Peter Diamandis both eye opening and inspiring. Take 16 minutes to watch it and it will give you a bright feeling about science and technology and mankinds ability to keep making the world better for itself at an ever increasing pace."
We hope you watch and enjoy. Feel free to share with us your thoughts on our Facebook page.