Make Your Master Suite A True Retreat!
Posted:
September, 13, 2017 |
Categories:
Atlantic Builders | Home Organization Ideas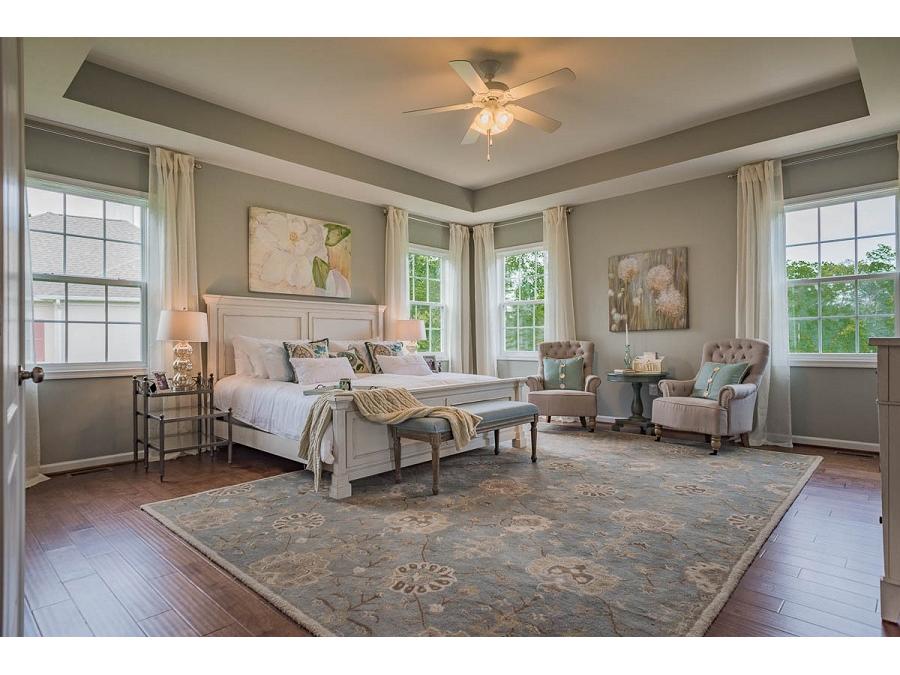 At the end of a long day, we all need that space to disappear to while we unwind. An easy way to do that is by creating a luxurious master bedroom that fits your style and feels like a private retreat!
Make sure your bed is comfortable. That may sound too basic, but you'd be amazed at how many people are sleeping in uncomfortable beds. Buy the best quality mattress, pillows and sheets you can afford. They'll last longer and be more comfortable.  There's nothing that starts a day off better than a good night's sleep, so the investment is definitely worth it in the long run.
Choose the right colors. Your bedroom should be relaxing, soothing, calming. Choose light purples, soft greens or blues, or warm creams to create the right aura. It helps set the mood for a more peaceful environment that isn't as harsh with your lighting or natural light.
Add a lounging spot. If you have the space, add a recliner, a lounge chair or an overstuffed armchair to create a cozy sitting area for reading, watching TV or even napping.  Your bedroom doesn't have to just be your place to sleep, but create a go-to spot that allows you to get comfortable and relax with your favorite book or TV show that isn't in the central hub of your home.
Light it up. The right kind of lighting is important. You need both ambient lighting and task lighting. Sconces or small lamps are ideal for setting a mood, while overhead or adjustable lights are food for reading.
Don't forget to accessorize! Fuzzy accent pillows, cozy throws, shaggy area rugs, nice drapes – they all add to the vibe you want to set. And they can all be switched out when the mood or season changes. Add a little personality to your room to help you feel right at ease the minute you walk through the door!
Follow these tips and you can do yourself the favor of turning your bedroom into a personal getaway that makes it easy to plan an escape whenever you want!