Tips For Throwing A Wicked Halloween Party!
Posted:
October, 24, 2017 |
Categories:
Atlantic Builders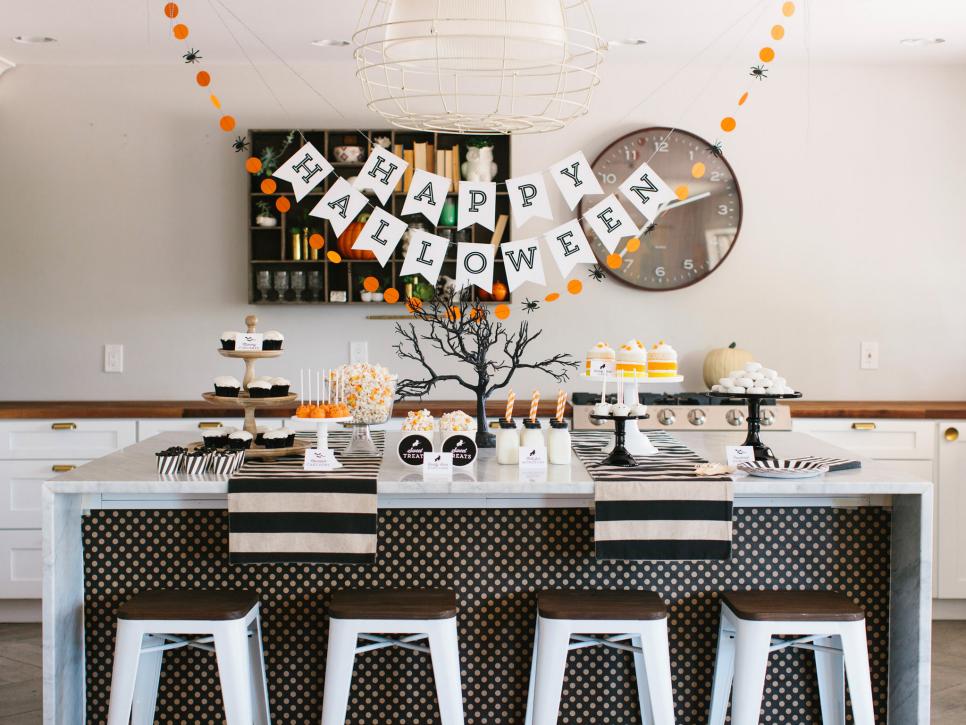 The holiday season is upon us, so it's time to kick off the spookiest time of year with a sophisticated, yet fun Halloween party! From unique twists on childhood favorites to clever decorating tips, you're sure to find something beyond the usual pumpkins and spider webs with these super "ghoul" ideas for your Atlantic Builders home!
The theme/style. Are you having an open house? A sit-down affair? Make sure your food and décor complement your party style. Think eerie table settings or spooky candelabras. Black tulle, velvet and burlap are great materials for adding texture to table coverings or decorations. LED votives add atmosphere without the fire hazard.  
The food & drinks. While sweets are a Halloween must-have, don't forget to serve appetizers and snacks to keep your guests from going sugar zombie.  To add some creepy fun to the festivities, come up with a unique holiday cocktail and serve it in glass vials. Or create a spooky punch. Hollow out a pumpkin and use it as an ice bucket, or use a large pumpkin and several smaller ones as a chip & dip service.
The color palette. Yes, orange and black are traditional hues for the holiday. But there's nothing to say that you can replace or supplement them with white, gray, purple or metallics. Or go for a more autumnal palette with shades of red and yellow and brown.
The decorations. Bored with traditional pumpkins? Try painting them in funky colors or patterns that go with your theme. Or go for glass pumpkins and add candles or mini strings of lights. Add some texture with bunches of twigs and branches tied together. Spray skeletons – or parts of skeletons – with neon or glow in the dark paint. You're only limited by your imagination.
The goodies. Don't forget prizes for best / scariest costumes. And treat bags for the end of the party. There are literally dozens of websites that have downloadable prize cut-outs, unique candy bar labels, coloring pages, and other DIY favors. You're sure to find something that fits your theme.
Now, let's get decorating! With these fun ideas, your guests are sure to have a bone-chilling good time!