Meet Sid Means, Atlantic Builders' Purchasing Manager
Posted:
June, 4, 2012 |
Categories:
Atlantic Builders | Fredericksburg | Purchasing Manager at Atlantic Builders | Spotsylvania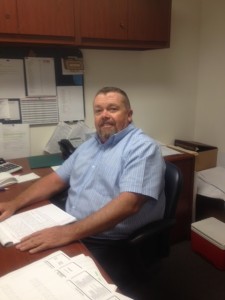 When Sid Means played second base growing up in West Virginia, he felt consistency" was his hallmark as a player. His favorite ball player then was Roger Maris, the quiet, steady home run hitter who edged out the more flamboyant Mickey Mantle in 1961 to break the single season home run record held by Babe Ruth. Sid brings his vast experience in construction and day in, day out" consistent hard working ethos to Atlantic Builders as our Purchasing Manager.
Sids first job at 10 was a laborer for his father who was a trim carpenter and also Sids baseball coach. Sid grew up to love coaching baseball and coached his own son Wes from ages 6-19, including from 2003-2005 at Massaponax High School in Spotsylvania, VA. Last month, Sid enthusiastically arranged a fun outing to the Richmond Squirrels for almost 50 Atlantic Builders team members and their families.
When he is not working hard, Sid also manages to ride his Harley, which he loves to ride on weekends or often to the Myrtle Beach Bike Week. What happens while in Myrtle Beach stays in Myrtle Beach as Sid jokingly says, Some stories cant be shared".
Sid takes construction and home building very seriously, though. His tremendous knowledge of construction and thoroughness have been key to Atlantic Builders updating of our home designs to comply with the recent March 2012 adoption of the most recent building code standards in Virginia. Sid feels that the newer, higher standards make today's homes superior to others he has built in the past. This is from a man who has been involved in building over 3,703 homes in his career and counting. Sid feels home buyers will appreciate, for example, that new wind bracing requirements require homes to withstand up to 90 mph winds in the Fredericksburg area. He also feels that municipal building departments and inspectors are more thorough and professional today than ever before.
Sid is key to the Atlantic Builders team effort in designing new homes like the new townhomes in Ladysmith Village in Caroline County and our expanded and revamped line of Executive Homes designs. Sid combines great value engineering skills with a wise understanding of customer preferences for style and included features. He is proud of his longevity with the few companies he has worked for over his long career, but says he loves being at Atlantic Builders since our culture encourages collaboration and continuous improvement. We hope he remains here for the rest of his long and continuing career.