5 Fun Activities to Explore in Charlottesville, VA
Posted:
June, 21, 2021 |
Categories:
Uncategorized
Charlottesville is a unique city in central Virginia. Founded in 1762, it's steeped in local and national history. But it's also being rediscovered and revitalized into a really happening place!
Forbes has called Charlottesville a "hidden travel gem," and US News & World Report ranked Charlottesville fifth in their Best Places to Visit in Virginia list. Sure, Charlottesville is a great place to visit, but it's an even more outstanding place to live.
Let's explore some of the fun activities in Charlottesville, VA, that make it such a great place to call home: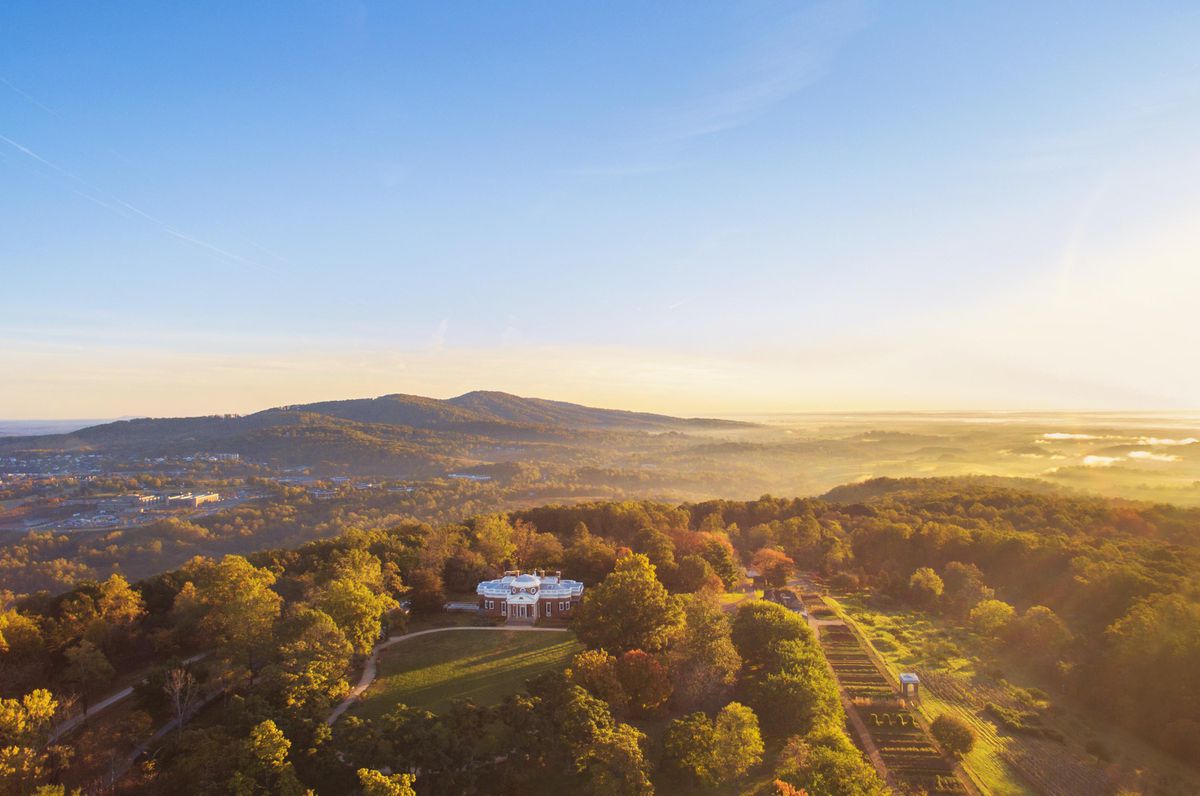 1. Presidential history
Virginia was a very important state during the creation and early days of our country. And two of the first five presidents called Charlottesville home! Everyone has heard of Thomas Jefferson's grand Monticello. This stately home has been preserved and is open for tours, giving you an honest insight into Jefferson's life and times. But just three miles away is Highland, the home of James Monroe. By living so close to Jefferson, Monroe made sure his home would be a less-crowded place to visit for future families!
2. Breathtaking natural beauty
Charlottesville is a close neighbor of many picturesque parks and agricultural adventures. One such adventure is a visit to nearby Carter Mountain Orchard, where you can pick apples, devour delicious food and brews, sample fresh cider, and drink in the amazing views. And when you're still thirsty for views, a short trip to neighboring Shenandoah National Park is just 25 miles away. Second on the aforementioned US News's Best Places to Visit in Virginia, Shenandoah National Park encompasses Skyline Drive: the only public road through 200,000 acres of purple mountain majesties (and a great starting point for hiking, biking, fishing, and camping).
3. Family-friendly downtown destination
Every town has a "downtown" area that's always fun to explore, but Downtown Charlottesville takes the cake. Full of eclectic stores, food, and fun, you'll never be without something new to do. Enjoy comics, toys, art, vintage and boutique clothing and jewelry, restaurants, furniture, chocolate, music, books, and pet items. Plus, there are all sorts of live music, exhibits, classes, and theater to fill your life with culture and entertainment. Keep track of all that's happening in Downtown Charlottesville with this schedule of events.
4. First immersive art space in Virginia
In most museums and art exhibits, the paintings and sculptures are on the wall or behind velvet ropes. But not at the IX Art Park! The IX Art Park is the first of its kind in Virginia. It is a celebration of creativity and a place for visitors to experiment with imagination. It's part performance venue, part gallery, and part interactive art museum. IX Art Park is a place where outdoor dance classes, a farmer's market, comedy open mic nights, activities for families, and inclusive experiences for adults combine. In short, it's one of the most fun places in Charlottesville.
5. Strong artisan community
With some skills dating back to when Jefferson and Monroe lived here, the Charlottesville artisan community is robust. From skilled specialists come functional works of art: pottery, furniture, weaving, fabric design, jewelry, stained glass, wood turning, quilting, and many other handcrafted treasures. Based on mastery and quality of craft, artificers are selected to participate in the annual Artisan Studio Tours in November. This year marks the 27th celebration, as artisans from around Charlottesville showcase their crafts for us to get a closer look at their skill and talent (and the ability to purchase their creations).
We love Charlottesville, and we're so happy to build in and near this amazing city! Right now, Atlantic Builders has homes available in Spring Creek. This amenity-rich community lets you live the resort lifestyle. Offering luxury single-family homes starting in the low $300s, Spring Creek features a top-ranked golf course, sports center with an oversized pool, fitness center, meeting rooms, tennis courts, and playground for the kids. And remember: Atlantic Builders can always build on land you already own.
When you are searching for your next adventure, don't forget to look in the hills of central Virginia! With so much history and natural beauty, and so many fun activities, Charlottesville could be the perfect place for you to call home.