Atlantic Builders Opens Widewater Village Model Home
Posted:
December, 2, 2010 |
Categories:
Uncategorized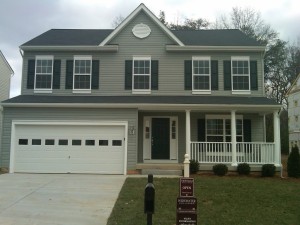 The Graham model home in the gated community of Widewater Village opens on Saturday, December 4, 2010 at 11 am. Located in North Stafford County just a few miles from the Quantico Marine Corps Base, the Graham model (lot 379) is available for $288,850. Atlantic has the only new 4 bedroom, 2.5 bath, 2 car garage home with a basement and a front porch in North Stafford County for below $300,000," exclaims Community Sales Manager Michele Gillenwater.
Among the amenities included with HOA dues are trash pickup, basic cable, lawn mowing, and use of the community pool. For more information, please visit Immediate Delivery Homes at www.atlanticbuilders.com.
Community Sales Manager Michele Gillenwater will be available in Widewater Village on weekends (Sat. and Sun.) from 11 am to 5 pm and by appointment. She can be contacted at 540-891-0001 or mgillenwater@atlanticbuilders.com. For directions, please visit www.atlanticbuilders.com.
Adam M. Fried